Zadar Airport, also known as Zračna luka Zadar in its local Croatian name, is an international airport serving Zadar, Croatia.
Aside from Zadar, it also serves other cities such as Biograd, Primošten, the island of Pag, Vodice, and Šibenik and northern Dalmatia.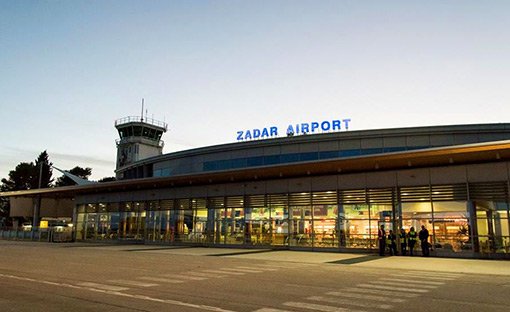 Regular commercial flights have been provided by Ala Littoria as early as 1936.
Zadar Airport had a taxiway that crosses a public road but they closed the road on April 7, 2010 as part of the negotiations with the European Union during the Croatian accession negotiations.
Zadar Airport used to serve as a base of InterCockpit, Lufthansa's flight school.
It now serves as the main training base for Croatian Air Force.
General Information:
Full Name: Zračna luka Zadar
Airport Operator: Zadar Airport ltd.
IATA identification code: ZAD
ICAO airport code: LDZD
Opening date: November 25, 1966
Elevation/Altitude: 289 ft or 88 m
Opening Hours: 6:00 am – 10:00 pm
Airport TimeZone: Europe/Zagreb
TimeZone GMT: 2:00
Website: www.zadar-airport.hr
Location of Zadar Airport:
GPS Coordinates: 44° 06′ 30″ N 15° 20′ 48″ E
Airport Address: Zemunik Donji, ulica I broj 2/A Croatia
Getting to and from the Zadar Airport:
Zemunik Airport is located in Zemunik Donji in the near vicinity of the Zagreb-Split highway connection.
It is approximately 8 km from Zadar city center.
It plays a vital role in connecting northern Dalmatia and Lika to the rest of Croatia and the world.
Zadar Airport Shuttle Bus
Liburnija Zadar is the company that operates the airport bus that travels between the airport and Zadar's main bus station.
The timetable changes each season. The bus departs airport terminal 30 minutes after a flight arrives.
A one-way ticket costs 26 Kuna which you can purchase on the bus.
The travel time from Zemunik Airport to the Zadar city center is approximately 20 minutes.
The airport bus can be found on the right side once you exit the terminal. From Zadar airport, the bus stops at the main bus station where passengers can catch the domestic, regional, or city buses.
After that, the bus continues its journey to the bus stop located at the old town.
For trips from Zadar center to the airport, the bus leaves Liburnska Obala 4 at the old town 1 hour and 30 minutes before a scheduled flight.
It stops at platform 8 at the main bus station to pick more passengers before going to the airport.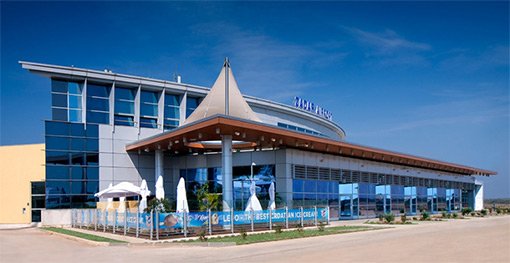 For more information, please visit their website at www.liburnija-zadar.hr, contact them by phone through 023/343-700 or send them an e-mail at liburnija-zadar@zd.t-com.hr.
Public Transport / Local Bus
There are no city or local bus lines available from Zadar airport to town except airport shuttle buses.
Taxi
Taxis are available at the Zadar Airport 24 hours a day.
The taxi stand is located at the opposite side of the exit of Zadar Airport's international arrival.
A taxi ride from the airport to the town center costs around 150 Kunas while it costs around 30 Kunas to reach other parts of the city such as Borik and Diklo.
Pre-booked Transfer
For a hassle-free transfer from airport to the center and to nearby parts of the city like Borik and Diklo, you may book either a shared or a private transfer.
A private transfer can be arranged with vehicles for 1-3 passengers or bigger vehicles for up to 8 passengers.
For transfers within Zadar, you may book your transfer at https://www.buscroatia.com/zadar-airport-zadar/
Rent A Car Zadar Airport
You have an option to rent a car from local and international car rental companies at the Zadar airport.
The rental car offices can be found just outside the terminal. It is advisable to book your car rental in advance during the summer season to be sure that you will be provided with a car.
You can book your car rental on this site: Auto Europe car rental or you could also go to the respective websites of the car rental companies.
These are the following car rental companies available in Zadar:
Lulić
Fleet
Filipović
Avia
Air
XL
Hertz
Sixt
Nova
Carwiz
Ridecar
Connitor
Avis
Budget
Europcar
Uniline
InterRent
Oryx
Uni Rent
Last Minute
Dollar Thrifty
Flights to and from Zadar:
Zadar Airport is a hub for Ryanair. It became a Ryanair base in April 2013 where a Boeing 737-800 was stationed. Ryanair currently serves 16 destinations in Europe in Zadar Airport which includes Belgium, France, Denmark, Germany, Ireland, Norway, Sweden, and UK.
It is also a focus city for Croatia Airlines.
Croatia Airlines offers daily flights to and from Zagreb and Pula while it offers seasonal flights to and from Munich and Frankfurt.
Eurowings offers seasonal flights to and from Berlin, Cologne-Bonn, and Stuttgart.
Flights to and from Friedrichshafen and Zürich can be done through InterSky.
Lufthansa offers seasonal flights to and from Munich, Berlin-Tegel, and Dusseldorf. Bern can be reached through Skywork Airlines.
Services:
Web Check-in:
To save time, web check-in services are available for Croatia Airlines, Lufthansa, Ryanair, Eurowings, easyJet, and Vueling through this link: www.zadar-airport.hr/en/web-check-in or through the respective websites of each airline.
Parking on Zadar Airport:
There are 577 parking slots available in the parking area, 425 of which are for cars, 97 for rental cars, 23 for taxis, 24 for handicap spots, and 8 for buses.
Get a ticket as soon as you enter the parking lot.
There is a ticket machine at the entrance ramp where you will need to press the button to get a ticket that marks the time of entrance. Once you leave airport, you will have to feed the ticket into the machine to pay the parking fee.
You can pay in cash (HRK) or credit or debit cards. Once payment has been completed, you will get the same ticket back and you will need to insert the ticket into the machine at the exit ramp.
The ticket will prompt the ramp to lift it upwards so that you can leave the parking lot.
You have 15 minutes to leave the parking lot after completing the payment.
Here are the respective fees for the parking:
10 minutes – free
1st hour – 20 Kunas
2nd hour – 10 Kunas
3rd hour – 5 Kunas
Additional hour – 2 Kunas
Lost ticket – 700 Kunas
Monthly rent – 1,000 Kunas
Annual rent – 5,000 Kunas
WiFi:
Zadar Airport offers free WiFi. You can access the internet from any part of the airport.
Simply look for the SSID Zadar Airport (free) and you will be able to see the interface for access to the Internet on your web browser. You will be able to access the internet after this.
Business Lounge:
Zemunik Airport has recently launched its business lounge that can be found at the international departure area.
The business lounge offers unlimited food and beverages, free wi-fi, an access to television, and magazines to passengers while waiting for their flight.
Cafes and Restaurants:
Snack bar Sunset serves refreshments, freshly brewed coffee, sandwiches, and cake that you can get before your flight or after shopping. You can also get the daily newspaper or buy telephone cards and cigarettes here.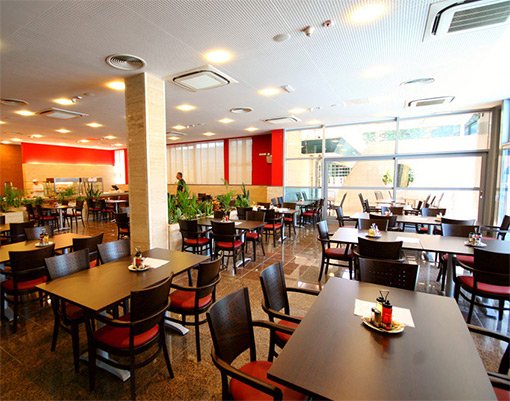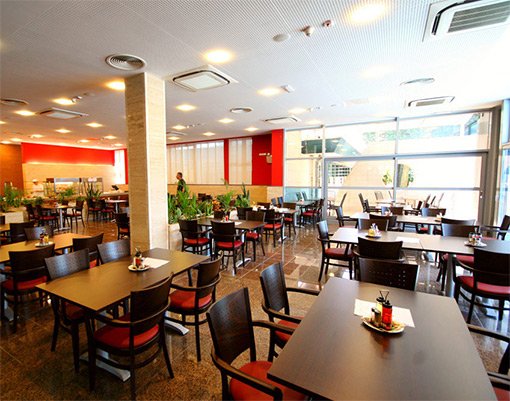 Zadar Airport restaurant offers good and tasteful meals.
There is also a snack bar that can be found in the international departure area for passengers of international flights. The snack bar can be found near the Duty Free shop.
Duty Free & Travel Value Shop:
Buy products at duty free prices. Since Croatia is now a part of EU, you can buy liquor and cigarettes in bigger quantities but still within the set limit (4 box of cigarettes, 200 cigars, 10 l of spirits, 60 l of wine etc.)
You can find various products from famous fashion brands such as Armani, Bvlgari, Chanel, Gucci, Guess, etc. You can also find liquor and wine from world famous spirits like Jonnie Walker, Chivas, Glenfidditch, Hennessy, Patron, etc.
There are also bags, watches, perfumes, and accessories from famous luxurious brands.
There is a part of the duty free & travel value shop that sells regional products and products of Croatia such as Croatian cheese, olive oil, prosciutto ham, and other Croatian delicacies.
Banks & ATM:
OTP bank has an office inside the passenger building of Zadar Airport.
Passengers can do bank transactions or currency exchanges here.
There is an ATM machine that can be found in the passage to the right of the check-in counter.
Exchange Corporation d.o.o. is a currency exchange office that can be found at the international arrivals area.
Its opening hours are from Monday to Sunday from 6:30 am to 10:30 pm.
Croatia Airlines:
Croatia Airlines has an agency inside the Zadar Airport where you can buy airline tickets. You can contact them through their telephone no: +385 23 250-094.
Contact Info:
Telephone: 060 355-355 (for calls within Croatia), +385 23 205 917 (for calls outside Croatia)
Email: info@zadar-airport.hr