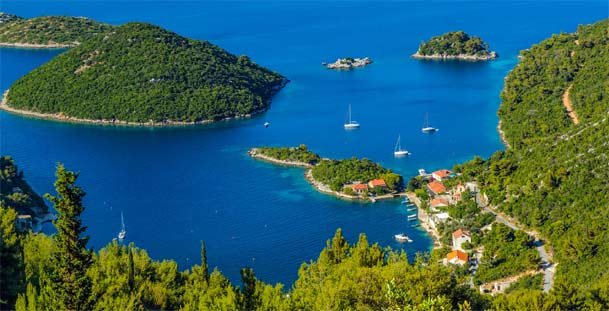 Traveling to Croatia and spending your holidays there is truly unforgettable experience for all travelers who are visiting this beautiful country. Croatia lately becoming one of the most desirable Europe's vacation spots. Here is the list of main advantages and reasons why you should visit this true gem of Mediterranean:
Croatia have crystal clear turquoise sea
Adriatic Sea as a part of the Mediterranean Sea is one of the cleanest seas in Europe from its east Croatian coastline. Croatian coast is by far Croatia's most popular tourist destination with over 14 million visitors each year.
Croatian coast along with Croatian islands making up continuously Adriatic tourist destination spreading from smallest fisherman villages and hidden coves to national parks or coastal urban cities. Croatian coast is crowned with 1285 islands, islets, rocks and reefs all distinguished by crystal clear turquoise waters. Croatian Adriatic aiming to be top yachting destination in the world.
Well preserved nature
With its 8 national parks Croatia is one of the top countries in Europe that regarding preservation of nature. National parks in Croatia covering the area of of 994 square kilometers what makes 7.5% of whole territory Republic of Croatia. All national parks in Croatia containing exceptional variety of natural and geological phenomena. They are home for moe than 4.300 different palnt and animal species.
National Park Plitvice Lakes
National Park Brijuni
National Park Kornati
National Park Krka
National Park Paklenica
National Park North Velebit
National Park Risnjak
National Park Mljet Island
Beside national parks in Croatia there are other type of law protected nature area like three arboretums and eleven nature parks:
Nature park Biokovo
Nature park Kopacki rit
Nature park Lastovo archipelago
Nature park Lonjsko polje
Nature park Medvednica
Nature park Papuk
Nature park Telascica
Nature park Velebit
Nature park Vransko Lake
Nature park Ucka
Nature park Zumberak – Samobor highlands
Excellent traffic connections
Croatia and especially Croatian coast is very well connected with major cities in Europe due to eight international and eleven regional airports. Important croatia airports are Zagreb – Pleso Airport inland and Pula Airport, Zadar Airport, Split and Dubrovnik Airport on Adriatic coast.
If you are visiting one of over thousand Croatian islands major ferry ports are located in Rijeka, Zadar, Split and Dubrovnik. Bus lines are more than excellent you can travel very cheap with them and they are connecting almost every smaller village with urban centers on croatian coast and inland.
A large number of historical sites
There is seven UNESCO protected world heritage sites in Croatia and most of them are located on Adriatic coast:
Plitvice Lakes National Park
Historical Complex with the Palace of Diocletian in Split
Old City of Dubrovnik with defensive walls
Episcopal Complex of the Euphrasian Basilica in Porec
Historic city of Trogir
Cathedral of Saint James in Sibenik
Stari Grad Plain on Hvar island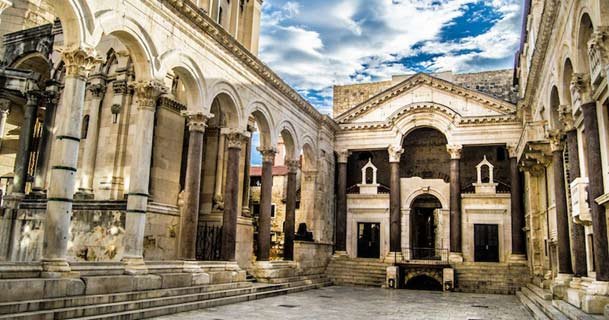 Croatian government intends to consider following sites for nomination in the future, currently they are on Tentative list:
Episcopal complex in Zadar
Historical town Ston along with defensive walls, Mali Ston nature reserve and Ston saltworks
Tvrda in Osijek
Historical center and old town Varazdin
Nature park Lonsko Polje
Velebit mountain
Historical town Lubenice on Cres island
Primosten vineyards
Blaca monastery in Bol on Brac island
Motovun town
Historical town Korcula with its defensive walls on Korcula island
National park Kornati archipelago
Nature park Telascica
Ilok town – frontier of Roman empire
Note that we only listed protected and potentially protected UNESCO landmarks in Croatia if we counted all nature and historical attractions of Croatia it would take a days.