Dubrovnik Airport, also known as Čilipi Airport, is an international airport that serves Dubrovnik, Croatia. Its local name is Zračna luka Dubrovnik. It also serves Cavtat, Korčula, and Herceg Novi – Montenegro.
Dubrovnik Airport became the third busiest airport next to Zagreb Airport and Split Airport in 2017.
It has the longest runway in Croatia which can accommodate heavy long-haul aircrafts.
Dubrovnik is also one of the most popular tourist destinations in Europe during the summer that's why summer season is one of the busiest seasons in the airport.
Airport Terminals In Ćilipi Airport
Airport in Dubrovnik has 3 terminals A, B, and C.
Terminal A is permanently closed for passengers and is now being used as a baggage sorting facility.
Terminal C opened in February 2017 and became fully functional in April 2017.
It is located next to Terminal B and handles departures of passengers that includes check-in and security check.
It also features commercial space, a premium lounge, a departure lounge with commercial and catering facilities, and restaurants.
Terminal B is the arrival area of passengers.
Dubrovnik Airport adheres to environmental protection that's why the management has been making an effort in investing in the conservation and protection of the environment.
It monitors and controls the CO2 emissions into the environment, observes site geographic characteristics, maintains fauna and flora in the area, and keeps natural structures and cultural monuments like the Đurović Cave underneath the Apron.
General Information About Dubrovnik Airport
Full Name: Zračna luka Dubrovnik
Airport Operator: Dubrovnik Airport Ltd.
IATA identification code: DBV
ICAO airport code: LDDU
Opening date: May 15, 1962
Elevation/Altitude: 161 m
Opening Hours: Summer 4:00 am – 9:00 pm, Winter 5:00 am – 9:00 pm
Airport TimeZone: Europe/Zagreb
TimeZone GMT: 2:00
Website: www.airport-dubrovnik.hr
Location of Dubrovnik Airport:
GPS Coordinates: 42° 33′ 40″ N 16° 18′ 46' 24″ E
Airport Address: Ćilipi, Močići, Konavle, 20213, Čilipi, Croatia
Getting to and from the Airport:
Dubrovnik Airport is located 15.5 km from the city center of Dubrovnik near Čilipi.
Dubrovnik Airport Shuttle Buses
Autotrans Arriva Shuttle Bus
You can reach Dubrovnik city center through the shuttle bus operated by Autotrans Arriva bus company. You can book your ticket in advance through https://www.arriva.com.hr/hr-hr/naslovna.
You can also buy tickets at the airport or the bus station.
One way ticket costs 40 Kunas and the trip from Dubrovnik Airport to Dubrovnik city center takes about 30 minutes.
This shuttle bus has three pick-up and drop-off points: Dubrovnik Airport bus stop, Pile bus stop at Old Town, and Dubrovnik bus station in Gruž ferry port.
The pick-up and drop-off points are located in front of the terminal building.
There are 9 trips daily and the airport shuttle buses provide free luggage transportation and Wi-Fi.
The bus will wait for the flight even if there are flight delays.
Platanus Travel Agency Shuttle Bus
Platanus Travel Agency also offers a shuttle bus service from the Dubrovnik Airport to Dubrovnik.
The bus leaves the Dubrovnik Airport 30 minutes after the arrival of each flight.
The bus stops in Pile Gate and then in Gruž' main bus station.
One-way ticket costs 45 Kunas. You can book your ticket online through http://www.platanus.hr/shuttle-bus.html, through the Platanus travel agency counter after the exit baggage claim area, through a ticket dispenser, or through the bus driver.
From Dubrovnik City, the bus leaves the Gruž main bus station 120 minutes prior to every international flight and 90 minutes prior to every domestic flight.
Atlas Shuttle Bus
Atlas shuttle coaches leave Dubrovnik Airport after the arrival of every incoming flight and leave the bus station in Gruž two hours before every outbound flight.
A one-way ticket costs 40 Kunas and the travel time is apporximately 30 minutes.
You can find more information on their website http://www.atlas-croatia.com/.
Public Transport / Local Bus from Dubrovnik Airport
There are local buses that can also take you to Dubrovnik from Dubrovnik Airport.
Libertas Dubrovnik is a public bus company that operates bus services from the Dubrovnik Airport with frequent trips to Dubrovnik.
The bus terminals can be found just outside the airport terminals.
These are the local buses that pass by the airport:
Line No. 11 (Dubrovnik to Molunat)
Line No. 27 (Dubrovnik to Vitaljina)
Line No. 31 (Vitaljina to Cavtat)
Line No. 38 (Dubrovnik to Gruda)
For more information, please check http://www.libertasdubrovnik.hr.
Taxi Services From Ćilipi
You can easily get a taxi in front of Dubrovnik Airport's main entrance which is located next to Terminal B, the arrivals section of the airport.
The fare from the airport to Dubrovnik is approximately around 200 Kunas.
The taxi driver is required to issue a receipt upon the request of the passenger.
For more information about taxi fares and service information, please check the taxi information counter inside Terminal B.
Uber
Uber is another option to get to your destination from Dubrovnik Airport which is slightly cheaper than taxi.
Pre-booked Transfer
For a hassle-free transfer from Dubrovnik Airport, you have an option to book a transfer before your actual flight.
You can book your transfers through where you have the option to book either a private or a shared transfer.
Prices start from 10 Euros.
Another website where you can book your transfers is at https://www.buscroatia.com/dubrovnik-airport-dubrovnik-2/ where you can choose the type of vehicle for your transfer depending on the number of people in your group. Prices start at 32 Euros.
Rent A Car In Dubrovnik Airport
A more convenient option to get from Dubrovnik Airport to your destination is through a rental car.
A rental car will not only take you from the airport to your hotel.
You can also use it to take you to other destinations.
It is advisable to book the car in advance during the summer season.
You can book you rent-a-car in Croatia on this link Auto Europe car rental
Here are the following companies that offer car rentals:
Avant Car
Avis
Bingo Rent
Budget
Dollar-Thrifty
Fleet
Hertz
International
Last Minute
Mack Car Rental
Nova Rent A Car
Oryx
Peugeot
Sixt
Uni Rent
Uniline
Flights to and from Dubrovnik Airport:
Dubrovnik Airport is a hub of Croatia Airlines.
Croatia Airlines offers flights to and from Zagreb, Split, Osijek, and Istanbul.
There are a number of other airlines offering flights to and from Zagreb which include Austrian Airlines, LOT Polish Airlines, Lufthansa, and Turkish Airlines. LOT Polish Airlines offers flights to and from Warsaw.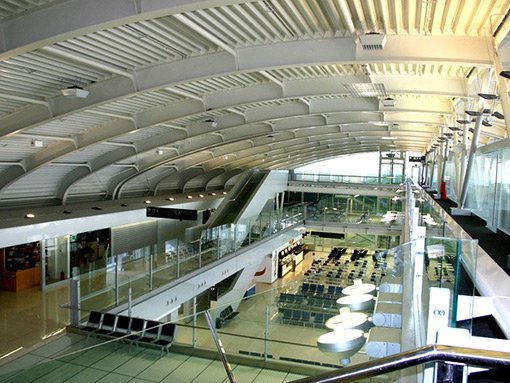 There are also flights to and from Stockholm, Helsinki, and Brussels through Aegean. Airlines that to and from Frankfurt include Lufthansa, SAS, United, Asiana Airlines, and TAP Portugal.
TradeAir also offers flights to and from Split.
Other airlines that have flights to and from Dubrovnik include EasyJet, Jet2.com, Vueling Airlines, Thomson Airways, Norwegian Air Shuttle, Norwegian Air International, Monarch Airlines, Eurowings, and British Airways.
Airport Services:
Web Check-in:
Web check-in services are available for some airlines through this link: https://www.airport-dubrovnik.hr/index.php/en/passenger-services/web-check-in.
Parking in Ćilipi Airport:
There are 200 slots in the parking lot.
Payment can be done through the automatic pay station found near the exit ramp.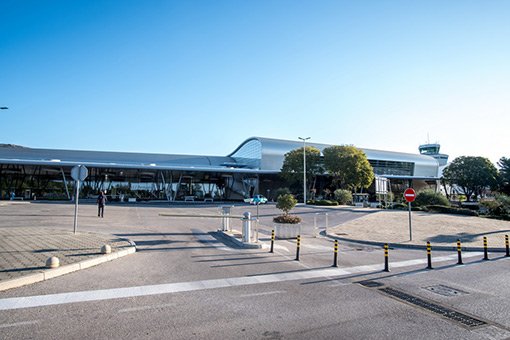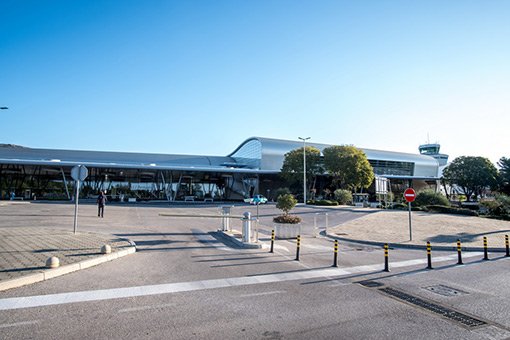 Parking Fees:
15 minutes – free
15 minutes – 1 hour – 10 Kunas
1-2 hours – 20 Kunas
2-4 hours – 25 Kunas
4-12 hours – 30 Kunas
12-24 hours – 50 Kunas
Every additional hour – 2 Kunas
Lost ticket – 400 Kunas
There is also an open parking lot in front of Terminal B.
The rates are 15 Kunas per hour or 30 Kunas every 2 hours with maximum retention of 2 hours.
There will be no charge if you park here for 5 minutes.
Cafes and Restaurants:
There is a coffee shop in the domestic departure area, another coffee shop inside the international departure area, and also one in the international arrivals area.
Duty Free:
The duty free shop is located at the international departures area where you can find different products from various international brands.
Newsagent and Tobacco:
Newsagents and tobacco stands are available at the domestic departures area.
Banks & ATMs:
OTP Bank is available inside the Dubrovnik Airport.
The opening hours from Monday to Friday are from 8 am to 2 pm.
The bank is open on Saturdays from 8 am to 12 pm.
You can also contact them through their telephone number: 020 771 – 375.
There are also currency exchange kiosks inside the international arrivals area and international departure area.
The opening hours for the currency exchange kiosk inside the international arrivals area is from 8 am to 12 pm.
The opening hours for the one in the international departure area is from 6 am to 10 pm.
Other Services:
For transport services and other touring services, you can visit Atlas – Tour operator's booth inside the Dubrovnik Airport.
You can also contact them through their telephone number: 020 773 – 383 or visit their website at www.atlas-croatia.com.
For luggage wrapping services, visit URBAN AVIS d.o.o.
You can also contact them through their mobile numbers: 091 558-3046, 095 907-2154.
Contact Info:
Telephone: ++385 20 773 100
Fax: ++ 385 20 773 322
Email: headoffice@airport-dubrovnik.hr